Gameplay
You get to play as the most superior Spider-Man of them all.The Superior Spider-Man! Web-swing around New York, fight crime & watch over New York City. Lead your Spiderlings into action and ride your Arachnaughts to tough situations. Improve your team of the new Superior Six. You can also play as The Goblin King and gather up your Goblin Nation deep in the underground of New York. Sabotage all the Spider-Bots and don't get caught by Spider-Man or his minions.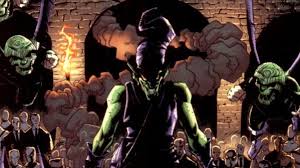 Side Missions
Spider-Man Side Missions:
Superior Six Teamup
Spiderlings & Arachnaughts
Avengers Assemble!
Petty Crimes
Hospital Deliveries
Police Help
Fire Help
Peter Parker Side Missions: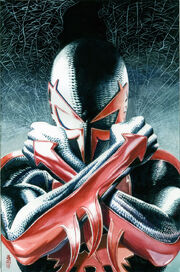 Alchemax

School
Aunt May Visit
Anna Marconi Dates
The Goblin King Side Missions:
Gather villians
Take down Spider-Bots
Cause crimes
TAKE OVER NEW YORK!
BONUS:Special Play as Spider-Man 2099 Mission
Ad blocker interference detected!
Wikia is a free-to-use site that makes money from advertising. We have a modified experience for viewers using ad blockers

Wikia is not accessible if you've made further modifications. Remove the custom ad blocker rule(s) and the page will load as expected.