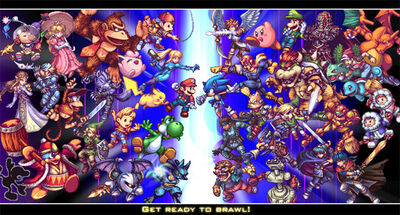 &nbsp
Super Smash Bros. Takedown is the first and semifinal game in the Omega Saga. There are over 700 characters, including third-party characters. It is the second game to feature characters having more than one Final Smash, other than Super Smash Bros. Unlimited. There are also 45 levels to choose from and battle, with 29 levels being starters and the other 16 being unlockable.
Ad blocker interference detected!
Wikia is a free-to-use site that makes money from advertising. We have a modified experience for viewers using ad blockers

Wikia is not accessible if you've made further modifications. Remove the custom ad blocker rule(s) and the page will load as expected.