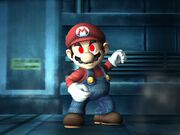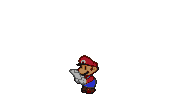 One night,inside of Marios dreams,he finds a bunch of Boos.The Boos take over Marios body and tell him to find the four power stars.Mario wakes up and starts to destroy anyone who stands in his way.Mario finds the first power star with Peach,and tries to take it,but Luigi appears and stops him.Now it is a long journey to stop Mario from getting all the power stars.
Controls and Buttons
Top Screen = Play as Mario
Bottom Screen = Play as Luigi
Y= Sword Attack
A = Punch
B = Jump
X = Kick
X B = Shell Kick
YA = Flame Sword
Luigi Items
L Cannon
Green Shell
Poltergust 5000
Ice Flower
Energy Sword
Mario Items
M Cannon
Red Shell
Mushroom
Fire Flower
Darkness Sword
Playable Characters
Mario(Evil)
Luigi(Good)
NonPlayable Characters
Peach
Toads
Toadsworth
Boostey
Broozer
Boo Troo
Boosworth
Bookiso
Boolez
Boo Ara
Boo Master
Places
Mario's Dream
Peach Castle Courtyard
Block Fort
Toad Town
Tall Castle
Mushroom Forest
Brick Brick Towers
Fiery Cave
Peach Castle
Ad blocker interference detected!
Wikia is a free-to-use site that makes money from advertising. We have a modified experience for viewers using ad blockers

Wikia is not accessible if you've made further modifications. Remove the custom ad blocker rule(s) and the page will load as expected.