Welcome to the Game Ideas Wiki!
Hi! Congrats on finding the largest and brightest video game ideas wiki out there! And if it's not, with your help, it soon will be!


This is a fanon wiki, and just like fan-fiction wikis, this one has a variety of fan created ideas on here! These include potential sequels and new series that have yet to exist. We are rolling out a system to help users identify which articles are open to community involvement and which ones are not. Until then, ask before editing anything major.
Please be aware.

---

This website is a

fanon

encyclopedia

of user designed games. Remember:

Each user has different standards in language and writing.
Articles are more often than not completely fictitious!
Blah blah blah, don't sue us.
On the wikia
| For New Users and Visitors | For the Regular Community |
| --- | --- |
| We aim to be the biggest and most comprehensive video game idea reference wikia on the Internet. We are already the biggest and most active on Wikia, and we aim even higher! More information on our official goals, our history and how to connect with us through the link. | Nothing of Interest. |
| | |
| --- | --- |
| New articles | Featured article |
New articles (edit): Eternal Champions: Full Circle Battle• Eternal Champions: One Path for Victory • Eternal Champions vs. World Heroes

---

To write a new article, just enter the article title in the box below. Or, at the top of the page under the "Contribute" drop-down menu, click "Add a Page".

Project X Zone III: War of Infinite Worlds (プロジェクト クロスゾーンIII:無限大世界の戦争 Purojekuto Kurosu Zōn Dai Sanshō: Mugendai Sekai no Sensō), also called Project X Zone 3, is a 2018 crossover open world action-adventure role-playing video game developed by Monolith Soft for the Nintendo 3DS. It is the third installment in the Project X Zone video game series, and is the first game of the franchise to be released in multiple gaming platforms, as well as the first game in the series to have a Mature rating. Though the franchise is primarily a crossover between Bandai Namco Entertainment, Capcom and Sega, Project X Zone III introduces characters from web-series such as the Angry Video Game Nerd and the Nostalgia Critic, as well as features guest characters from different franchises. The title arrived in Japan on June 3, 2018, and was released worldwide in December 25, 2018. A remastered version of the game, titled Project X Zone III: War of Infinite Worlds – Ultimate Edition, will be released for the Nintendo Switch in Japan on December 21, 2020 and in North America and Europe on March 30, 2021. It will come with a radical change in gameplay, full mod support, all seven DLC expansions, and a complete graphical upgrade. Read more...
Affiliates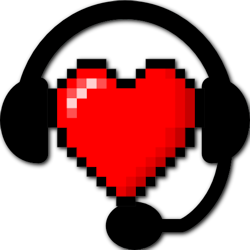 General Gaming
Go to these sites for info or for help with your own wiki!
Capcom • Game Ideas • Humongous Entertainment • JumpStart • Koei • Nintendo • Nitrome • SEGA • SNK • Steam Trading Cards • Tamagotchi
---
Shoot 'Em Ups: Raiden • Star Fox • Touhou
---
Sports: FIFA • Tony Hawk • Wii Sports
Want your community included? See how!

Ad blocker interference detected!
Wikia is a free-to-use site that makes money from advertising. We have a modified experience for viewers using ad blockers

Wikia is not accessible if you've made further modifications. Remove the custom ad blocker rule(s) and the page will load as expected.