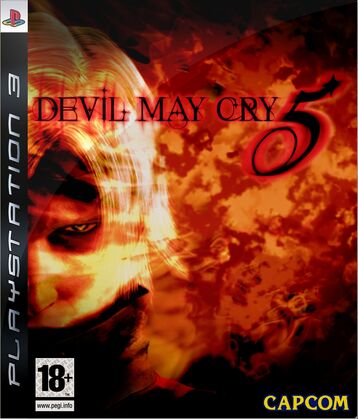 Devil May Cry 5
is a thought installment of the Devil May Cry series, itself. To put it simply, this is not the upcoming DmC: Devil May Cry origin game for the Playstation
3 and Xbox 360 consoles but instead my outlooks of a fifth game. The story begins when Dante and Nero both begin parting their ways after they had defeated the Savior. Then realizing after that that Arius has since been alive, the two (teamed up with Lady and Trish) embark on this new mission to kill Arius once and for all. Arius has joined forces with Argosax the Chaos in this sequel, rather reviving him from his long death.
Characters
Protagonists
Dante
Nero
Lady
Trish
Kyrie
Sparda
Antagonists
Ad blocker interference detected!
Wikia is a free-to-use site that makes money from advertising. We have a modified experience for viewers using ad blockers

Wikia is not accessible if you've made further modifications. Remove the custom ad blocker rule(s) and the page will load as expected.