This reboot will be a much darker Crash Bandicoot game that will expain Crash's origins in a different way. Crash,Foofie,& Aku Aku will have to stop his creators Dr.Neo Cortex,Dr.N Brio,N.Oxide,& Uka Uka from taking over all of N.Sanity Island, and later all of the world and space! Crash will also have to save poor defenseless animals from being kidnapped and mutated into Cortex's army.
Powerups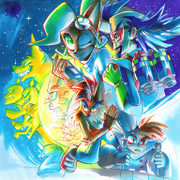 Jet Pack
Super Bouncy Shoes
Bazooka
Stink Bombs
Crash's Moves
Spin Attack
Jump
Double Jump
Cyclone Spin (after drinking Wumpa Whip)
Super Belly Flop
Super Dash
Coco's Karate
Super Punch
Electric Whip

Foofie (electric, swing, hack, & unlock doors)
Vehicles
Motorbike
Race Cars
Jeep
Jet Skii
Motor Boat
Surfboard
Hot Air Balloon
Airplane
Aku Aku Creations
Hang Glider
Teleporter
Light
Guide Bridge
Protection
Invincibility
Slow down Time
Healing Magic
Open World Exploration
Beach
Terrain
Mountain
Desert
Sky
Snowy Mountains
Villages
Coco's Workshop
Crunch's Gym
Graveyard
Ghostly Mountains
Planets
Land Enemies
Pirahna Plants
Snakes
Spiders
Cortex Robots: Flying, Assault, Laser, & Toilet
Ghosts
Water Enemies
Auto Submarine
Torpedoes
Sharks
Electric Eels
Pirahnas
Sea Monsters
Jelly Fish
Killer Whale
Snow Enemies
Polar Bears
Snowmen
Penguins
Lion Seal
Sabretooth Tiger
Scary Enemies
Ghosts
Zombies
Skeletons
Mummies
Crates
Normal: 1-5 wumpa fruits
Nitros
TNTs
Locked: Only broken with super body slam
Mystery: Contains Aku Aku 1/10, Wumpa Fruit 8/10, Powerup 5/10, Crash 3/10
Crash Crate: contains an extra life
Aku Aku: Contains Aku Aku
Bouncy Crate(requires bouncy shoes powerup): can be bounced on 5 times, each giving 1 wumpa fruit, when it breaks it will either drop 5 wumpa fruits 5/10 chance, or 10 wumpa fruits 3/10 chance
Bouncy Shoes Crate: contains bouncy shoes. can be opened by spin attack
Jetpack Storage Crate(metal): contains jetpack. needs super punch to open
Super Punch Crate: can only be found in cortex's labs,which are on top of the world. open with Foofie
Electric Whip Crate(metal): can only be opened with bazooka
Bazooka Crate(metal): can only be opened with super punch
Stink Bomb Crate: can only be opened with Foofie
Items
Wumpa Fruit
Wumpa Coins
Wumpa Whip
Gems
Multicolored Gems
Dark Gems
Dark Matter
Crystals
Endangered Animals
Bonus Mats
Secret Routes
Stopwatch/Relics
Ad blocker interference detected!
Wikia is a free-to-use site that makes money from advertising. We have a modified experience for viewers using ad blockers

Wikia is not accessible if you've made further modifications. Remove the custom ad blocker rule(s) and the page will load as expected.